The Gunnerus Sustainability Award 2017 to Carl Folke
On October 19, professor Carl Folke was presented the 2017 Gunnerus Award in Sustainability Science for his outstanding scientific work to promote sustainable development globally.
The Royal Norwegian Society of Sciences and Letters (DKNVS) and the Norwegian University of Science and Technology (NTNU) established the international Gunnerus Sustainability Award, which confers a prize of NOK 1 million, plus a gold medal and diploma.
The Gunnerus Sustainability Award honours outstanding scientific work for sustainable development globally and aims to promote research and strengthen the scientific basis of sustainability.
The award winner
Professor Carl Folke is science director of the Stockholm Resilience Centre at Stockholm University, and director of the Beijer Institute of Ecological Economics at the Royal Swedish Academy of Sciences.
He is one of the founders of the Stockholm Resilience Centre and of the Resilience Alliance, and has played a key role in developing the International Society for Ecological Economics.
Folke has university degrees in economics, administration and biology, with a focus on ecology. He is an elected member of the Royal Academy of Sciences and the US National Academy of Sciences.
The award winner has been an environmental adviser to the Swedish government. He has collaborated with UN organizations in areas such as biodiversity, ecosystem services, water management and sustainable cities.
Folke has participated in the work on the Millennium Ecosystem Assessment. He has been a member of many scientific councils and committees, such as the National Center for Ecological Analysis and Synthesis in Santa Barbara, California, and the International Human Dimensions Programme on Global Environmental Change.
Significant contributions
Folke has contributed in significant ways to sustainability as a field of research and is internationally considered to be one of the most important researchers in designing this new area of research.
In particular, he has helped stimulate research to better understand complex socio-ecological systems. He has been a pioneer in the pursuit of fruitful dialogue and cooperation between the  social sciences, economics and natural sciences to illustrate the important sustainability challenges facing society.
Folke's initiative has opened new perspectives in understanding the dynamic interaction between human beings and nature, the features and services of ecosystems, as well as how socioeconomic conditions help to manage and maintain ecosystems' ability to cope with changes – their so-called resilience.
The award winner has created interdisciplinary environments for cooperation and contributed to the development of new research areas and approaches that have been adopted in science, education, politics and management, and more recently in the business community.
Leading the way
Folke's research stresses the importance of living systems at different levels of community development. It shows how we can strive for resilience in the ways we direct and administrate systems where society and nature interact. His work illustrates – in superb fashion – how social progress, prosperity and well-being depend on developments in the biosphere.
Professor Folke has given many scientific lectures as an invited expert at conferences around the world, in addition to his public lectures, seminars for politicians and media interviews.
In 1995, Folke was awarded the Pew Scholar Award in Conservation and the Environment. In 2004, he received the Sustainability Science Award of the Ecological Society of America.
Professor Carl Folke is a most worthy winner of The Gunnerus Award in Sustainability Science 2017.
Carl Folke
Professor Carl Folke pioneered research in sustainability, with a focus on human-environment relationships and human beings as parts of the biosphere.
Folke is the science director of the Stockholm Resilience Centre, which he also cofounded. He is the director of the world-leading Beijer Institute of Ecological Economics. Folke is a member of the prestigious Royal Swedish Academy of Sciences, which promotes interdisciplinary research and development.
Professor Folke is among the world's most cited researchers with an h-index of 120 in Google Scholar Citations and 71 in Web of Science.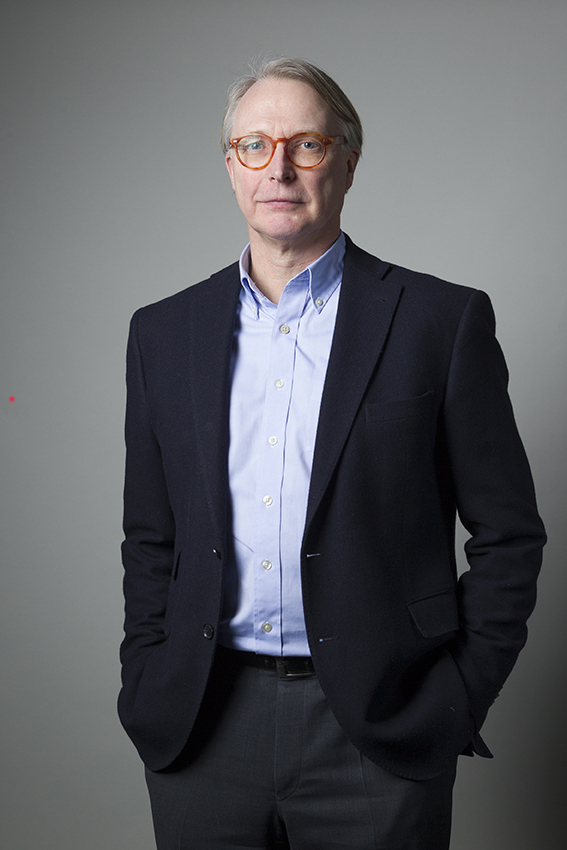 Carl Folke, Gunnerus Award Laureate 2017.
Photo: M.Axellson, Azote.